Baker receives science instruction grant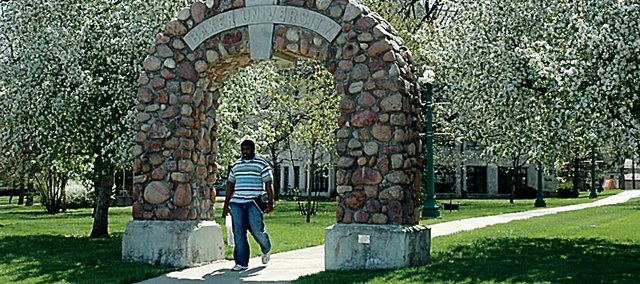 Baker University has received a three-year, $450,000 grant that will focus on enhancing the quality of middle school science instruction.
Ann Sanders, associate professor of education and director of Continuing Education at Baker, will serve as the grant administrator for The Fostering Achievement in Middle School Science project. Sponsored under the No Child Left Behind federal legislation, the project is designed to improve science achievement through ongoing staff development, which will increase the depth of teachers' content knowledge and improve their methodology and teaching skills in science.
"It is anticipated the impact of inquiry-based instruction emphasized in the project and its virtual learning community will permeate throughout Kansas middle level teaching staff," Sanders said. "We plan to set up a virtual learning community that is open to all science teachers in the state and will remain cost effective."
Per grant guidelines approved by the Kansas Board of Regents, the amount of funding is $150,000 per year for three years. Baker University will serve as the lead collaborating institution in partnership with the Shawnee Mission and Topeka school districts.
The project begins this summer with the University of California at Berkeley Research Center providing a weeklong workshop for more than 100 science educators in Kansas.
Primary goals of the grant are increasing the quality of science instruction, opportunities for teacher collaboration through grades 5-7, administrator instructional leadership skills and parent involvement in science education.
Besides Baker, the primary partners of project include the University of California at Berkeley's Full Option Science System Research Center, the Shawnee Mission School District, Kansas Science Consultant and Topeka Public Schools District.