Habitat house on the way thanks to Lauridsens' gift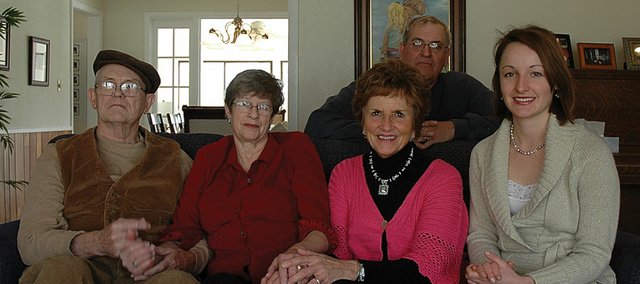 Lawrence Habitat for Humanity will be host to a public meeting at 7:30 p.m. March 30 at the Harter Union Cafeteria, 615 Dearborn, on the Baker University campus.
The meeting will include information about Habitat's home ownership program and application process. Applications will be available at this meeting. Former Baker faculty member Monte Lauridsen and his wife, Bootsie, recently donated $30,000 to purchase a lot in Baldwin City for a Habitat for Humanity house to be constructed.
Qualified applicants will receive consideration for home ownership without regard to race, sex, color, age, handicap, religion, national origin, family status or marital status, or because all or part of their income is derived from any public assistance program.
For more information, contact Lawrence Habitat for Humanity at (785)832-0777 or www.lawrencehabitat.org. Ruth Sarna, director of student health services at Baker, is the university coordinator for the project. She can be reached at (785) 594-4409 or ruth.sarna@bakeru.edu.