June Art Walk tonight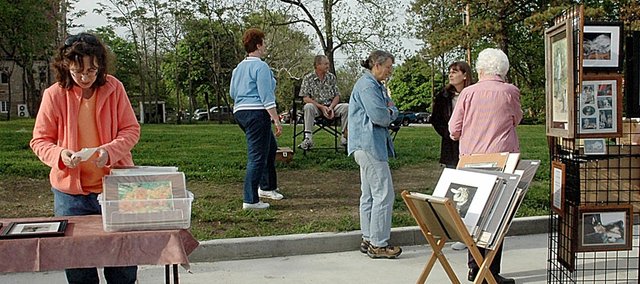 Another Wednesday Art Walk is going to be tried by the Baldwin Community Arts Council.
"The first Art Walk worked so well in conjunction with the Downtown Streetscape celebration that we wanted to try it again with the chamber effort," said Kim Ferrell, who is in charge of the June Art Walk.
The Art Walk, featuring numerous local and area artists, will be from 6 p.m. to 8 p.m. tonight in downtown Baldwin City. The Baldwin City Chamber of Commerce will be having an event the same night which will include a mixer.
Also that night, the Lumberyard Arts Center will be open and children who have participated in an art class there this summer will be displaying their work.
The BCAC will have its annual ice cream social and community band Art Walk on July 16. On Sept. 17 will be the season finale, the Cappa Java Art Walk. There will be no Art Walk in August again.