'

Dawn at Black Jack' tour to mark anniversary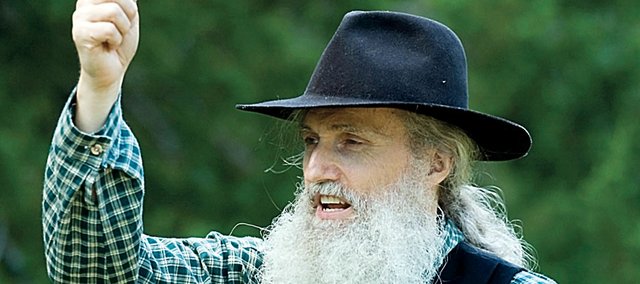 During the last two years Kerry Altenbernd has made it a point to be at Black Jack Battlefield at 5 a.m. on June 2.
It was about that time on that date in 1856 when the battle between John Brown-led abolitionists fought with pro-slavery men at the site east of Baldwin City. Some historians say that was the first battle of the Civil War.
"You get a pretty good idea of what the light was like and how well they could have seen things and when they could have seen it," Altenbernd said of his early morning experiences at the battlefield. "There are the smells, the sounds and just the feeling of it."
This year anyone who is interested in having the same experiences can do so. A "Dawn at Black Jack" tour will be conducted on the 152nd anniversary of the battle. Participants are asked to be at the battlefield no earlier than 4 a.m. for the tour, which will start at 5 a.m. on Monday. The tour will be guided by members of the Black Jack Battlefield Trust, including Altenbernd. The tour is free.
Other events marking the battle anniversary were Saturday. Tours were conducted of the battlefield by trust members dressed in period attire. Tours also were given of the nearby Ivan Boyd Prairie Reserve. A campfire supper was at 6 p.m. People attending the event were entertained by fiddle and banjo players.
Black Jack Trust is the entity that has assumed the responsibility of preserving the site of the battle and presenting its story to the public. The battlefield is south of the intersection of East 2000 and North 175 roads, about 3 miles east of Baldwin City. It is adjacent to Robert Hall Pearson Memorial Park.