Dingman bothered by valuation numbers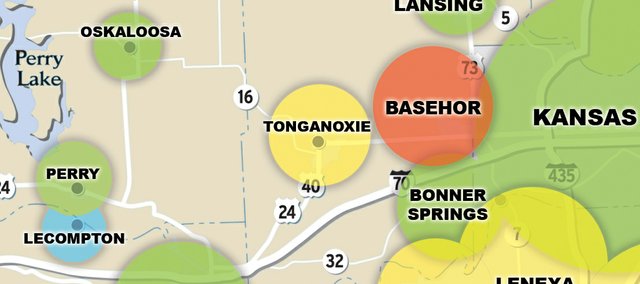 Recently released census numbers show continued slow growth for Baldwin City, but another figure has also caught City Administrator Jeff Dingman's eye.
The Census Bureau says there were 4,202 residents in 2007, up from 4,137 in 2006 for a increase of 1.6 percent. That's about average for the city in the past several years. But, Dingman isn't so sure about those numbers.
"I'm not really surprised that it's showing a slight increase from July 2006 to July 2007," said Dingman. "It's better to show an increase than a decrease, that's for sure. However, there are a lot of houses for sale, so who knows if we still have a net increase or not?
"I will say that I'd be surprised if we're facing the same thing today, only one year later," he said. "The price of gas is a dollar - or two - more than it was in July 2007. That's a pretty big consideration when you look at what economic factors might encourage someone to relocate and shorten their commute."
He also doesn't think the slight increase means all that much to the city's bottom line.
"That new data is still a year old," said Dingman. "Sixty-five people doesn't have a dramatic impact on the services we supply as a city, so I'm not sure that it means that much to me."
Dingman is sure about the numbers he received from the county regarding assessed valuation and he doesn't like them.
"The thing that does mean something to me in terms of dollars we have available to deliver services is our overall assessed valuation as a city," he said. "That number increased only 1.85 percent, from $30.7 million to $31.3 million, based on an estimate I received from the county on July 1.
"The previous year had 4.34 percent growth, the year before that 8.6 percent growth," said Dingman. "From 1999 to 2005, we averaged an increase of 12.59 percent per year to our assessed valuation. The fact that our assessed valuation increased only 1.85 percent this year is a real indicator that our local economy has severely dwindled, at least in terms of the value of real estate. That is much more significant to me than an estimated population increase of 65 people."
But, he admits, it could be worse.
"Still, I'm certain that many cities in the state probably had a reduction in assessed valuation," he said. "We're not in that boat yet, but as you can see we're very close."