All-state three-peat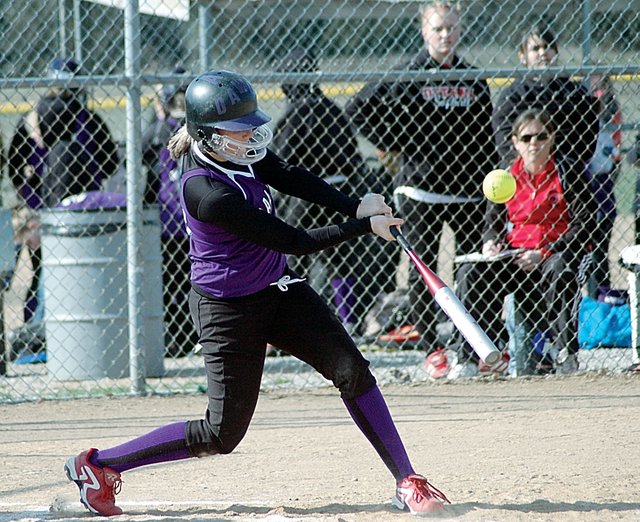 Alex Zordel is a perfect, three-for-three.
She hasn't missed an All-State softball team yet and doesn't hope to next year. The BHS senior has been named to the second-team All-State team all three years at Baldwin High School.
"Next year is a long ways away," Zordel said. "There might be some good players come up next year, but whatever happens, happens. I'll be just as excited again if I am recognized. We'll see what happens."
Zordel was recently named to Kansas Softball Coaches Association Class 4A Second-Team All-State as an infielder. She has been chosen as an infielder all three years as she has started at third base each year for the Bulldogs.
She was one of seven Frontier League players chosen to the 25-player roster. The other league schools represented were Ottawa, Eudora and Paola.
"She has made it all three years with tough competition, too," said Ginny Honomichl, recently retired BHS softball coach. "That's fairly rare, because you don't know how everybody else is going to do or what kind of year you are going to have. Each year, she keeps coming up on the first or second team. It's a great honor and well deserved."
Although it's been the same honor each year, Zordel was excited about the recent announcement.
"I was really excited again," she said. "I was in Colorado when they released the team. It is a great honor to be recognized. I've had the same reaction every year and it's an awesome feeling to have."
From her spot as the Bulldogs' clean-up hitter, Zordel finished the year with a .474 batting average, an .807 slugging percentage and an on-base percentage of .516.
She scored 14 runs, drove in 19 and had 27 hits. In addition, Zordel is a three-year letter winner, was the team's No. 2 pitcher and went the entire season without striking out.
"It's impressive when you're the number four hitter and you don't strike out all season," Honomichl said. "She is understanding that position a lot better now and she's being smart at the plate. It's not about trying to hit the ball over the fence, but making contact and hitting smart. She was also our No. 2 pitcher and did a good job at third base for us. She's improved as an all-around player."