Death is ruled suicide
Man found dead in mobile home on city's northeast side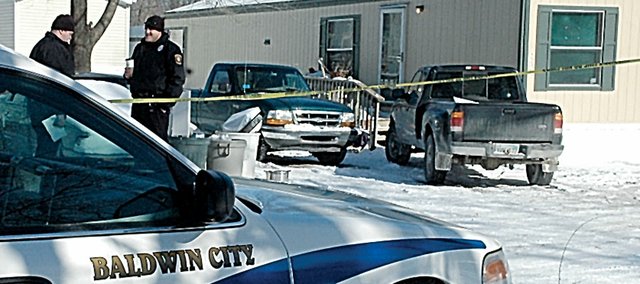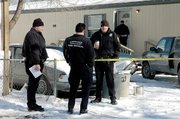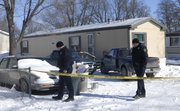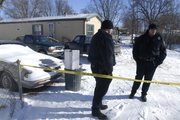 After a thorough investigation by several law enforcement agencies, the early Saturday morning shooting death of a 43-year-old Baldwin City man has been ruled a suicide, said Police Chief Mike McKenna.
"It's suicide," said McKenna. "That's what it's been determined to be. I think it's overwhelming evidence it was him.
"I brought in the Johnson County Crime Lab and requested two different blood spatter experts," he said. "That was to determine that the blood spatters were consistent with what we believed to have occurred and it's conclusive."
Baldwin City police were called to 221 ½ Baker Street at 3:01 a.m. Saturday. There they found James D. Brown in a bedroom dead from a gunshot wound. Although suicide was suspected, it could have been something else, McKenna said, and that's why the extensive investigation was done.
"That's why it's important to do a complete investigation of a case of this nature for obvious criminal reasons and for peace of mind for the family that there was no foul play and that's been determined by several agencies," he said. "We have an obligation to the community and the families to do a complete investigation into these types of incidents."
Police had been called to the residence in the past where Brown lived with a 46-year-old woman. She was there at the time of the shooting and so was a 24-year-old Lawrence man. However, he was asleep at the time of the shooting.
After interviewing her and the preliminary investigation results suggested suicide, McKenna began to believe that was the case. He awaited autopsy results, however, and got those Sunday afternoon. The coroner ruled suicide.
"These are the kinds of cases that keep you on your toes," said McKenna. "You can't go in there and say 'this is what happened,' you need to think yourself through it."
The couple had only lived in Baldwin City for nine to 12 months, he said, and had moved here from De Soto.