High Street is now completely open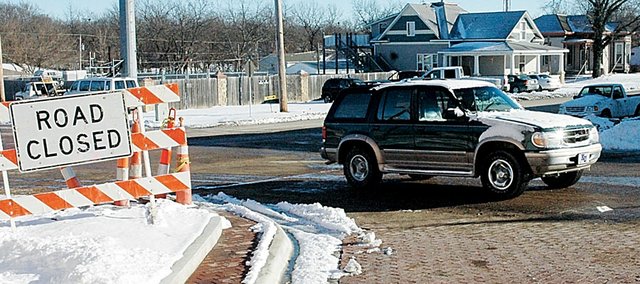 After being closed at several intersections for the past two weeks, High Street is completely open to traffic today.
Work crews from Bryant and Bryant Construction removed the road closed barricades from High Street at Sixth Street early Thursday morning. The intersection had been closed for about a week.
The workers have been adding crosswalks at the High Street intersections for the past month as part of the ongoing Downtown Streetscape Project. The $1.8 million project has been underway since June. It's unknown when it will be completed because of the recent inclement winter weather.