'

Twas happy holidays for lumberyard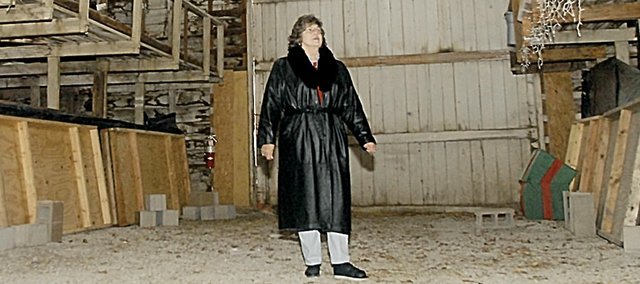 Christmas time proved to be just what the Lumberyard Arts Center Project needed.
The feeling of giving was evident as the center received donations totaling in excess of $30,000 during December. The project is designed to transform the lumberyard in downtown Baldwin City into a home for the arts.
"Christmas came to the Lumberyard Arts Center this holiday season and not just in the form of a jolly, red-suited fat man handing out candy canes," said Tracy Harrison, a member of the LACP board. "On the heels of a recent Baldwin City Signal article that highlighted the LAC's funding needs, the lumberyard has received donations totaling more than $30,000.
"Both large and small gifts have provided this much-needed boon to the organization's coffers and bode well for fundraising efforts in 2008," Harrison said. "In the last three weeks, generous contributors have presented the LAC with a $25,000 gift, another of $5,000 and two separate $1,000 donations, as well as one for another $1,000 from the Baldwin City Community Theatre."
Proceeds from the Holiday Homes Tour, as well as smaller contributions, bring the total amount received to $33,350.
LAC board members have high expectations for the project in the new year and are at work to ensure the gift-giving momentum continues. Donations may be sent to: Lumberyard Arts Center, P.O. Box 523, Baldwin City, KS 66006.