Hours extended for Bible display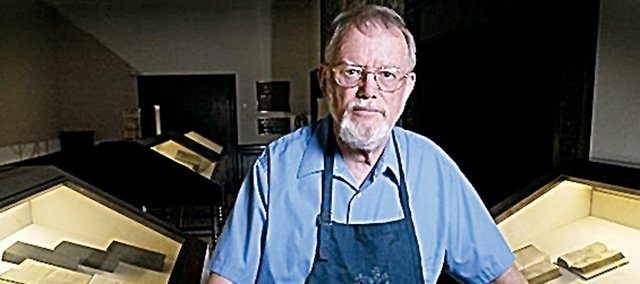 Baker University's Quayle Rare Bible Collection will add Sunday hours (1:30 p.m.-4 p.m.) beginning Feb. 17 through May 4. It will be closed Easter Sunday, March 23.
The exhibit this year features a salute to Bishop William Alfred Quayle. Materials on display are from Quayle's gift that came to Baker University in the late 1920s. At the time of his death in 1925, Quayle bequeathed his personal Bible collection and other materials from his personal library to Baker University.
"We have added items since then, but Quayle's incredible gift is the cornerstone of our quality," said John Forbes, curator of the collection. "All other Bible collections are measured against his bequest."
The 2007-2008 exhibit salutes Baker's 150th birthday. It features publications from the 1850s, including items in Native American languages, a Bible carried during the Civil War by Thomas R. Sweet, whose brother William H. Sweet served as Baker president in 1879-1886.
In addition to the new Sunday hours, the Quayle Rare Bible Collection is open from 1 p.m. to 4 p.m. Monday, Thursday and Friday. The collection is located in the Spencer Wing of the Collins Library, near the corner of Eighth and Fremont streets.
For more information, call (795) 594-8393 or e-mail quayle@bakeru.edu