Chocolate auction a sweet success again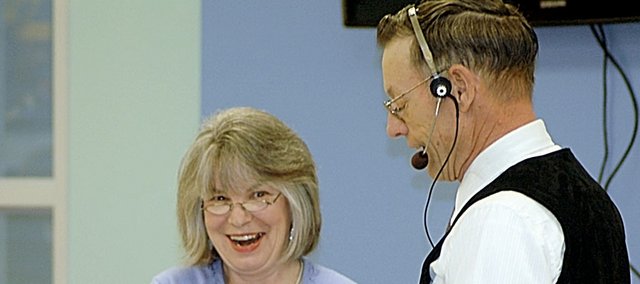 The Baldwin Community Arts Council's 20th annual Chocolate Auction was Sunday at Baldwin High School.
Once again, the annual event was another success. Another big crowd was on hand for the silent and live auctions. The silent auction lasted for nearly an hour, while the live auction ran for two hours.
This year's auction raised more than $5,000 to support art scholarships for Baldwin City students and the Lumberyard Arts Center Project.
Local dignitaries were on hand Sunday afternoon. Those included Baker University President Pat Long and Paul Dorathy, superintendent of the Baldwin City School District.
Lester Edgecomb was once again the auctioneer for the event.