BHS

basketball teams ready to open seasons Tuesday night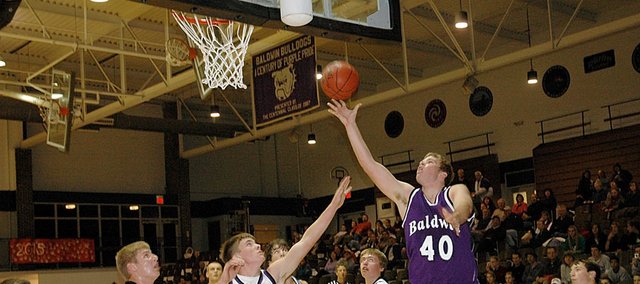 Both Baldwin High School varsity basketball teams had their final warm-ups before they begin their regular seasons at home Tuesday night.
The Bulldogs' squads each scrimmaged for nearly four quarters on Thursday night in front of students and families. The action was a bit sloppy at times, and they will have to clean it up as the real action starts next week.
BHS is hosting the Bulldog-Wildcat Classic next week in the Baldwin Junior High School gymnasium. Both BHS teams will play Anderson County Tuesday. The girls are set to tip off at 7 p.m., with the boys to follow at about 8:30 p.m.
On Dec. 12, Baldwin will play Burlington. The boys will play at 7 p.m. and the girls will start at 8:30 p.m.
The following night, Dec. 13, the Bulldogs will play Louisburg to wrap up the round-robin tournament. The BHS girls will be first at 5 p.m., with the boys to follow at 6:30 p.m.
The Signal will post results of the games online.