Baker University reports record first day enrollment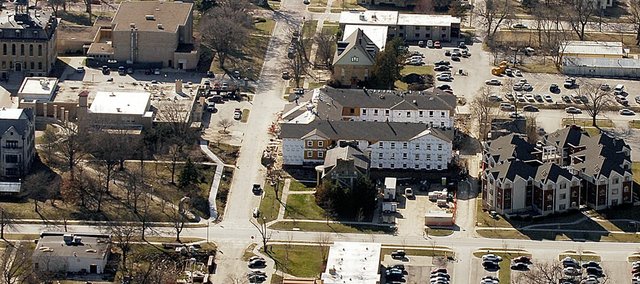 Baker University had a record turnout for the first day of classes Wednesday at its campuses with a total of 3,728. That included 952 students at the Baldwin City campus.
Those numbers eclipsed last year's record total of 3,621 students and the 945 at the Baldwin City campus. The record for the main campus is 1,000 students set 25 years ago.
At the School of Professional and Graduate Studies in Overland Park, Lee's Summit, Mo., Topeka and Wichita, there were 1,818 students.
The School of Nursing at Stormont-Vail Regional HealthCare in Topeka had an all-time high of 161 students. The School of Education graduate programs recorded an enrollment of 797 students.
Official enrollments won't be totaled until Sept. 24. Baker officials expect the numbers to rise when enrollment from new fall classes are reported.