Heavy work begins for
LACP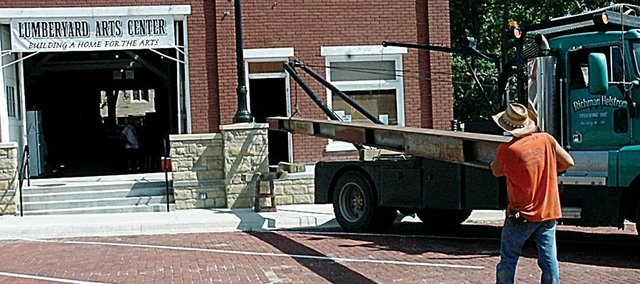 Renovation of the downtown lumberyard is getting a lift this week - literally.
Crews from Richman-Helstrom Trucking's house moving division of Burlingame began the process Monday of jacking the nearly century-old building up slightly. That's to allow a concrete floor to eventually be poured and other work done to level the wood frame. The brick face of the building is not being raised.
"It will only be jacked up slightly," said Jim Niehoff, project foreman. "You probably won't even be able to notice it - about a quarter of an inch."
Crews began inserting large steel beams into the building Monday morning and setting them on wooden supports. That continued through Tuesday and Wednesday and it was hoped that the building could be lifted today or Thursday.
Heavy-duty hydraulic jacks will be used to raise the building.
The Signal will be update this story as the work continues.