Ball field plan will continue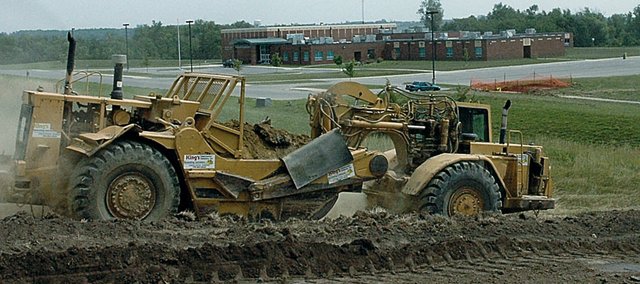 It will be business at usual on the city's end when the new ball fields are built near Baldwin Elementary School Intermediate Center.
At a joint meeting of the Baldwin City Council and Baldwin School Board Monday night, the council pledged to continue the support it has given for the ball fields. District Supt. Paul Dorathy asked for that pledge.
"What cooperation can we have?" asked Dorathy. "It started as a cooperative effort and I'd like to see where it can go."
The school district's facilities' committee that recently wrapped up its look into the district's need recommended that more than $2 million be spent on constructing two baseball and two softball fields near BESIC to replace the three fields currently near the high school.
In the past, the city has contributed electricity and water to the ball fields at no charge, as well as maintenance to the lights.
"I don't see any problem with continuing it," said Council Member Ken Wagner.
Public Works Director Bill Winegar said the cost would probably be more with more and better fields. But, the council wanted to continue the long-standing practice, although Council Member Ted Brecheisen Jr. felt the funds to build and maintain the fields should come from the Baldwin City Recreation Commission.
"It should be the rec commission," said Brecheisen. "It's a taxing district within the school district."
Council President Amy Cleavinger, who also served on the school district's facilities' committee, didn't agree.
"A facility like this benefits the city and it benefits the businesses," said Cleavinger, adding that people who come to play in tournaments spend money locally. "I am living proof. We do that every weekend in the summer. Without a doubt, there's a benefit to the city and businesses. I don't think we can say it's a rec commission thing."
Wagner concluded that discussion.
"It's going to come from the taxpayers one way or another," he said.
Talk of new ball fields has been going on for decades in Baldwin City to replace the woefully lacking current fields. The dirt work for the new fields was done several years ago.Recently ball field equipment worth $300,000 was purchased on an eBay auction for $23,300 by new Recreation Commission Director Steve Friend.