Season's first victory
BHS

baseball team beats Ottawa to earn its first win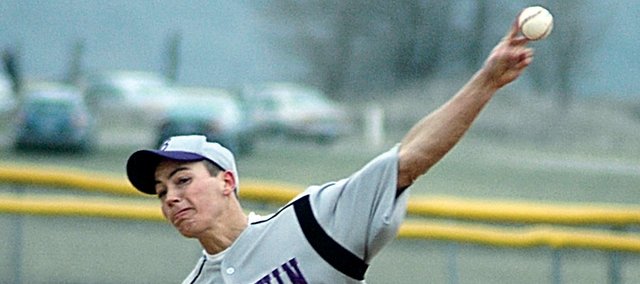 After falling in the opening game Tuesday, the Baldwin High School baseball team regained its composure and earned its first victory of the season.
BHS (1-3) lost 7-3 at Ottawa, before winning 3-2 to cap off the doubleheader.
"The kids were excited to get the win, especially against a team like Ottawa," coach Brock Hartshorn said. "We played with some poise in the seventh inning and held on to our lead."
Baldwin led 3-2 in the final inning but Ottawa threatened to take the lead with runners at second and third and only one out. BHS senior Zach Durr struckout one batter and got the next one to pop up to end the game.
Hartshorn said the Bulldogs gave up too many walks in the first contest, but played well.
"We played really good, but we walked about six batters in that first game," Hartshorn said. "Walks usually turn into runs in high school baseball. But our bats started to come around last night. We cut down our strikeouts quite a bit and we are starting to hit the ball better."