Walbridge is candidate for mayor's post
Gary Walbridge
Occupation: Director of Physical Plant, Baker University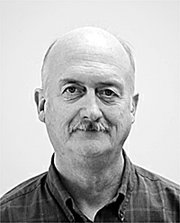 Years in Baldwin: 39
Previous political experience: Council person, City of Baldwin City
Why are you running for office?
Civic duty. I have been approached by various citizens to run. Give the community a choice.
What goals do you have for improving the city?
Provide leadership and direction to city staff and administration to insure that city business is conducted in the most efficient and cost effective manner. Listen carefully to the community of Baldwin City and understand their concerns.
What problems would you like to address if elected?
Cost of city service. Listen and understand the concerns of the community. Communication.
Do you favor establishing a business park in Baldwin? Why or why not?
I do not favor a business park. The return on investment is long term for a city of our size. What makes Baldwin City attractive to people is the small town atmosphere, public schools and a small private college. We are a bedroom community. We should focus on green space and recreation.
Should the proposed downtown revitalization plan be paid (other than grant money) for by a benefit district or the city as a whole?
If the community is in favor, it will benefit the entire community. Therefore, the city as a whole.

Should a new rate structure for electricity be put in place as suggested? If so, how do you suggest losses in revenue be made up?
The electric utility has always been the primary generator for revenue. The other is the mill levy. I would suggest to stop lowering that levy and let it flatten out.
Where do you envision Baldwin City being growth wise in 10 years?
That is a guess at best. Where will the economy be in 10 years?
Do you favor that growth or oppose it and why?
I am not excited about the growth we are experiencing. I think we should try to control it. The city of Lawrence is struggling with the same issues. They have hired a consulting firm to study the issues and concerns of rapid growth. Once again the cost of city services becomes an issue.