Board position No. 6 candidate Ande Parks
Name: Ande Parks
Telephone number(s): 594-3292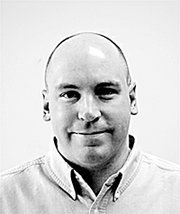 E-mail address(es): andeparks@earthlink.net
Occupation: Freelance Illustrator/Writer
Years in Baldwin district: 8
Previous political experience: None before being appointed to the board nine months ago.
Why are you running for office?
I love our community, and I have a strong desire to contribute where I can. I'm passionate about the quality of our children's education, and want to continue to make a positive impact on that process.
What goals do you have for improving the school district?
There is one, overriding goal: excellence in all of our schools. We will get from the district what we expect, and I am not willing to settle when it comes to our kid's education. We are a good district, but we can be even better. As long as there is a single child not thriving in our district, we have room to improve.
What problems would you like to address if elected?
I'd like to help foster better communication between the district and the community as a whole. Our schools belong to the community, and we all have a stake in the future of our district. We need to close the gap that exists between the school system and the people it serves.
I also feel strongly that we need to fund education in all fine arts in all of our schools. Our current budget restrictions make that very difficult, but I am committed to finding a way to make quality fine arts instruction available to all of our kids
Do you favor the closing of either of the rural elementary schools? Why or why not?
No. The rural schools are currently doing a great job for the families they serve, and I don't want to lose either of them. Their example of quality instruction in small classes is of value to our whole district. A lot has been asked of the staffs at these schools, and they are doing incredible work to offer their students a great experience.
I don't think Vinland is in any danger of closure. Vinland's enrollment has been steady, and I see more growth there in the future. Marion Springs is, frankly, another story. Their enrollment is relatively low, and we haven't seen the same type of growth there. I believe the school is valuable, and I have told parents that I want it to stay open, which is still true. If, however, that school shrinks more or if they lose the grant which helps fund the program for four year olds, it is going to be very tough to keep that building open. Barring additional funding coming from Topeka soon, we are looking at a very tight budget, and the board will be examining all options as we enter next year's budget process. We've already been forced to make some painful cuts, and we may have to do so again. At this time, it is my hope ... my belief, that cuts can be made in other areas and all our schools can remain open. No one can guarantee that, but I believe in the rural schools, and will do my part to support them.
Should the proposed new auditorium be built at the high school or should the project be delayed?
I believe we would benefit from having a new auditorium, but there is work that needs to be done before we ask our community to vote for another bond issue.
Under the right circumstances, I would support a bond that would not only pay for a new auditorium, but also provide funds for much-needed improvements and maintenance to our existing buildings. Before that can happen, we need to gather more information on the costs, and I would like to see us hold some community forums to hear what our patrons feel about the idea. We should also think about more creative solutions, including possible partnerships with the city and Baker to look at a plan that could result in a facility everyone could benefit from.
Are you satisfied with the performance of the administrative team and teachers in the district?
I hesitate to use the word satisfied, because it implies complacency. We have a lot of wonderful people working incredibly hard for our kids, and we can do even better.
As a board member, I speak a lot about accountability. We are constantly looking for ways to make our district's personnel evaluation process better, not just so we can address those few individuals who may not be doing a good enough job for our kids, but to give the excellent teachers any help they may need to find ways to maintain and improve their performance. The purpose of evaluation is to give everyone in our district, from administrators to teachers to staff, a better chance to succeed. All of these people are working harder than ever before, in the face of modest pay increases, and we need to offer them whatever support we can. We should expect the best of our district, and our personnel.
Where do you envision Baldwin City being growth wise in 10 years and how does that impact our district?
I see continued growth in Baldwin, and that growth will present our district with several challenges. I know growth can be painful, especially for lifelong residents, but we are relatively lucky in that aspect as compared to many parts of our state. Kansas now represents the smallest percentage of U.S .population it has since statehood. Many districts are shrinking rapidly, which means reduced budgets, school closings, increased bussing, and the loss of quality personnel. I would rather be facing the challenges of steady growth than the possible crisis of reduced enrollment.
As we grow, the district must stay on top of our long-term plans to make sure we are never caught off guard. The need for new facilities has to be continually evaluated, and we must keep our current buildings up to date to allow for possible growth.
Do you think the various state assessment tests and others are a good gauge of what the quality of education is in our district?
Testing is a tool that can be used to help us better serve our students. It doesn't tell the whole story, but we have to use the information it provides effectively.
Our schools need to be held accountable for their performance, but I fear current testing requirements may be a little over the top. Too much testing can actually take away from teaching and learning. That said, these assessments are required by law, and it's not going to change anytime soon. The focus of public education has shifted in recent years in an attempt to assure that all students are getting the opportunity to learn and excel. We are no longer running the little country school house, and we must do what we can to excel within the modern requirements of the law.