Engagement
Whipple and Cardens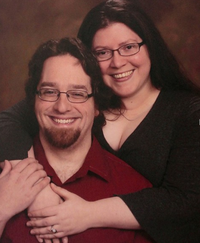 Veronica Lynn Whipple and Jesse (Jay) Cardens, are pleased to announce their engagement. Veronica is the daughter of Anita Cartagena of Long Beach, CA, and the late William Whipple. Jesse is the son of J.T. and Sandra Cardens of Baldwin City, KS. Veronica and Jesse are both graduates of Baker University in Baldwin City, with degrees in Wildlife Biology and English, respectively.
Veronica is employed as Team Lead at Clinical Reference Laboratory in Lenexa. Jesse is employed at Johnson County Community College in the office of the Registrar.
The couple will wed in late September at the Osborn Chapel at Baker University. After a honeymoon in St. Thomas, they will continue to reside in Lenexa, KS.