Engagement
Ferguson and Hightower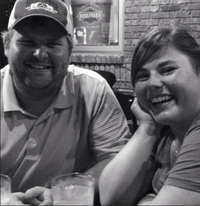 Kimberly Ferguson & Kevin Hightower are engaged to be married October 4, 2014.
Kimberly is the daughter of Robb & Pam Ferguson, Lawrence, Ks and Kevin is the son of Kenny & Carolyn Hightower, La Cygne, Ks.
Kimberly is a 2007 graduate of LHS & graduated from the KU School of Business in 2011 with a B. S. in Management & Leadership.
Kevin is a 2010 graduate of KSU with a B. S. in Agricultural Economics.
Kim & Kevin will be married at the Clearfield United Methodist Church with a reception following.