Engagement
Ausherman and Montgomery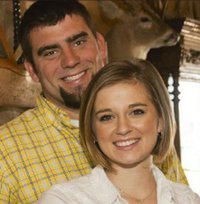 Justin and Heather Courtney of Baldwin city KS, and John Montgomery of Holyrood KS are proud to announce the engagement of their daughter Chelsy Montgomery to Landon Ausherman son of Bruce and Shelley Ausherman of Baldwin city KS. The future bride is a 2011 Baldwin High School graduate. She is currently attending Neosho County Community College seeking a degree through their surgical technician program, and is currently employed by ComfortCare Homes Of Baldwin City KS. The future groom is also a 2011 Baldwin High School Graduate, and is currently gainfully self-employed in the farming business. They are planning a May 25th 2013 wedding at Worden United Methodist Church just outside of Baldwin City.
Anniversary
Norris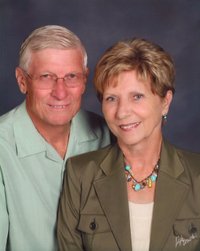 Darrell and Phyllis Norris, Baldwin City, will celebrate their 50th wedding anniversary at a later date with their children and grandchildren.
Phyllis Anderson and Darrell Norris were married May 19, 1963 at First Southern Baptist Church in Lawrence.
Darrell owned and operated Quality Electric for 36 years.
Phyllis raised their children and was a long distance telephone operator for Southwestern Bell Telephone Company.
Darrell is a private pilot. The couple enjoy traveling extensively.
They have three children, Kim (Tom) Farmer, Baldwin City, Doug (Anissa) Norris, Eudora, and Melissa (Mike) Howard, Eudora; and seven grandchildren, Caleb, Colby, Gunnar, Halle, Carlee, Lauren and Emily.