Engagement
Van Laeys and Ruona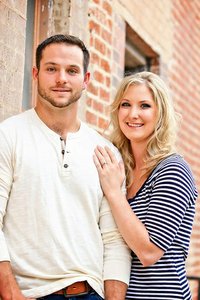 Joe and Kim Van Laeys of Sharon Springs, KS announce the engagement of their daughter, Jessica Van Laeys to Kyle Ruona, son of Lew and Jo Ruona of Baldwin City, KS.
The bride-to-be graduated from Wallace County High School in 2003. She graduated from Washburn University in 2007 with degrees in Marketing and Finance. She completed her MBA at Baker University in 2010 and is currently employed by American Century Investments as a Sr. Payroll Accountant.
The future groom graduated from Baldwin City High School in 2005. He graduated from Baker University in 2009 with a degree in Wildlife Biology and is currently employed by the U. S. Army Corps of Engineers as a Park Ranger at Perry Lake.
Jessica and Kyle are planning to wed May 4, 2013 in Lawrence, KS.