Engagement
Gahler and Troth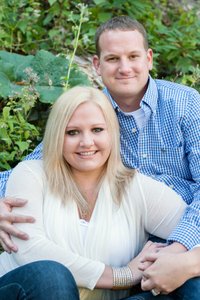 Tom and Trish Gahler, Pine City, Minn., and Rodney and Gale Troth, Lawrence, are pleased to announce the engagement of their children, Chelsie Gahler to Kyler Troth.
Chelsie is a 2006 graduate of Pine City High School and a 2009 graduate of St. Cloud State University. Chelsie is currently attending Hamline University School of Law and will graduate May 2013 with a Law Degree.
Kyler is a 2003 graduate of Baldwin High School. He is a Union Carpenter working out of the Twin Cities.
A March 16, 2013 wedding is planned in Pine City at Our Redeemer Lutheran
Church with a reception in Hinckley. The couple resides in New Brighton, Minn.