Engagement
Shawbaker and Wendt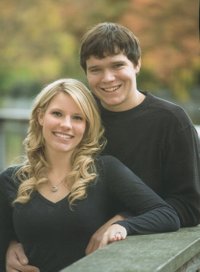 Michelle and Galen Shelley, Anchorage, Alaska, and Larry and Becky Shawbaker, Lee's Summit, Mo., announce the engagement of their daughter, Courtney L. Shawbaker, to Bradley D. Wendt, both of Eudora.
The future bride is a 2007 graduate of Baldwin High School and is employed at Pediatric and Adolescent Medicine in Lawrence.
The future groom is the son of Daniel and Cathy Wendt, and Jolyn Wendt, all of Baldwin City. He is a 2006 graduate of Baldwin High and is employed at Custom Mobile Equipment in Baldwin City.
The couple plan a June 19, 2010, wedding in Baldwin City.