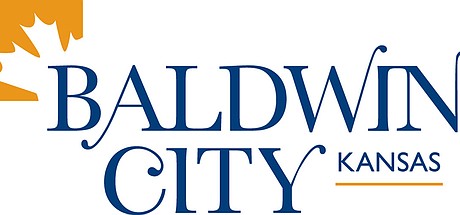 Meeting starts at 7 p.m. in the Baldwin City Library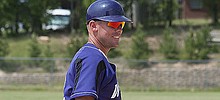 Baker University Director of Athletics Theresa Yetmar announced the hiring of Ryan Goodwin as the university's new head baseball coach. The Lawrence native will join the athletics staff effective July 1. Godwin comes to Baker after serving as the head coach at Wiley College in Marshall, Texas, for the past two seasons.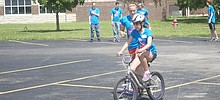 As she was explaining her reasons Friday for volunteering for last week's ICan Shine bike camp at Baldwin High School, Laura McCall suddenly noticed young campers engaged in something she would not have thought impossible four days earlier. "Look, they're racing," she said, pointing at two campers vying for inside position as they raced around a practice track set up on a Baldwin High School parking lot. "On Monday, they didn't even know how to ride. To see how far they've come is amazing."
---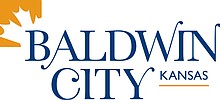 Baldwin City residents aware of where the city's tap water comes from probably paid more than casual interest to the Lawrence City Commission's early 2016 budget discussions. That's because during a budget workshop last month the Lawrence City Commission was presented a proposal to raise that city's water rates in 2016 and 2017.
Mike Geske wants a drone. Watching a flying demonstration on Maryland's Eastern Shore, the Missouri farmer envisions using an unmanned aerial vehicle to monitor the irrigation pipes on his farm — a job he now pays three men to do.
Today's events
Event calendar