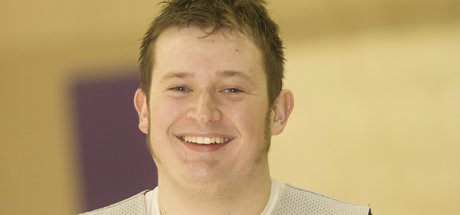 There's nothing about the appearance of Baldwin High School's Ian Kirk to suggest why he should be a part of the school's Frontier League championship team. Even the 5-foot, 10-inch, 240-pound senior will chuckle in acknowledgement that he doesn't have the svelte or muscled frames of seniors Cornell Brown, Chad Berg,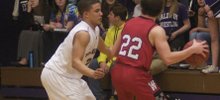 The Baldwin Bulldog boys overcame a frigid third quarter to defeat Wamego, 45-36, and advance the title game of the sub-state tournament. Baldwin will play Topeka-Hayden Saturday for a berth in the Division I 4A state tournament at Baldwin. Hayden defeated defending 4A state champion Ottawa, 58-53, in the night's second game.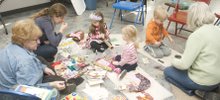 The ongoing construction to expand the Baldwin City Public Library hasn't put a stop to the popular weekly Storytime with Miss Barbara, but has temporarily relocated it down High Street at the Lumberyard Arts Center. Spread out Wednesday on the floor of the Lumberyard were Barbara Mathews and a group of two adults and three children, all busy crafting decorative rattles from repurposed cardboard paper towel cores.
---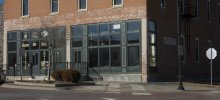 Baldwin City residents will be able to tour the results of three years of work at a ribbon cutting and open house today at the historic downtown building at 600 High Street. The partnership of Rick Deitz, Bill Harmon, Dave Hill and Alan Wright, or DWHH LLC, will host the twin events to celebrate the completion of the three-year project to renovate the building. The open house will start at 4 p.m. with the ribbon cutting and dedication scheduled for 5 p.m. and activities will continue until 7 p.m.
Topeka — The Kansas Supreme Court said Friday the state's current public school funding levels are unconstitutional. In the much-anticipated ruling, the court said Kansas' poor school districts were harmed when the state made the decision to cut certain payments when tax revenues declined during the Great Recession.
Today's events
Event calendar