Sitting at the dining room table Sunday at her parents' home, Alicia Bayless answered a question from her 12-year-old son Cody by pointing to where on floor plan drawings the large bay window will be on their new home.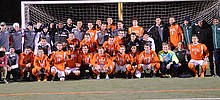 The No. 3 ranked Baker University men's soccer team captured a 2-0 win over Wiley College in the ppening round of the NAIA Mens Soccer National Championship tournament and will now take on No. 14 Columbia on Tuesday in Delray Beach, Fla., at the final site of the NAIA National Championship.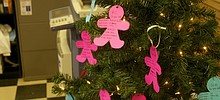 The deadline is approaching, but local residents can still help make a Christmas a merry time for community children through the Baldwin City Recreation Commission's Adopt-A-Child program.
---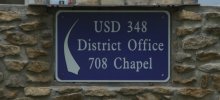 BCRC board set to consider at its meeting Wednesday the hiring of an architect to develop preliminary plans and cost estimates for a community center.
A study by a nonprofit health advocacy group says youth drug overdose rates are up in Kansas, but that they remain lower than the national rate.
Today's events
Event calendar