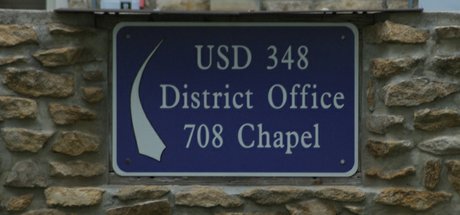 Thanks to a timely bond refinancing, the Baldwin school district will see level funding for the next two years with no additional demands on taxpayers. At the Baldwin school board meeting on Monday, Baldwin Superintendent Paul Dorathy and district financial director Cynde Frick updated the board on the consequences of the school finance block grants that are about to replace the state's 22-year-old school finance plan.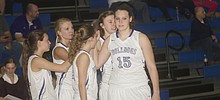 Six Baldwin High School basketball players earned All-Frontier League post-season recognition in a very competitive year that saw two the league's girls teams earn state title berths in their respective classes and college coaches drooling over one sophomore forward. Baldwin senior Maddie Ogle was the Bulldogs' lone first-team all-league selection on either the girls or boys teams. If it seems as if the Bulldogs were overlooked, consider Paola, which was undefeated until the Panthers lost in the 4A Division I championship game to Bishop Miege, also landed only one player of the first team in junior Morgan Laudan.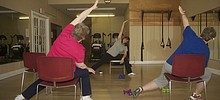 Jane Miller and Gail Guenther wore sneakers to their yoga class Tuesday but had they followed the example of their instructor they would have taken them off. Debra McCullough led the class in her stocking feet. It was an indication of her gentle approach to the chair-yoga Baldwin City Recreation Commission class the two women attended Tuesday.
---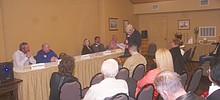 Although few sharp differences emerged, a forum for the seven people running for three Baldwin City Council seats did provide a venue for candidates to express their views on a number of important issues while allowing them to define themselves.
The Kansas House has approved a bill requiring the state to draft a plan for reducing greenhouse gas emissions from power plants but allowing legislators to have a say in its contents.