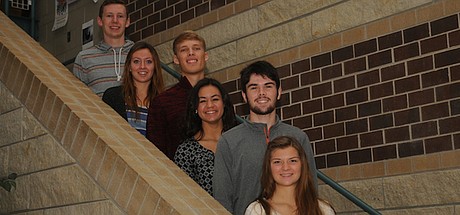 The World Company is ceasing publication of The Baldwin City Signal and shifting coverage of Baldwin City news and sports to the Lawrence Journal-World.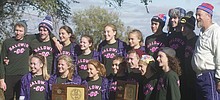 Selecting a top local sports story for 2015 is like choosing a favorite child among a large number of gifted offspring. Baldwin High School athletes won four state titles in the past 12 months, played for another and placed in two others.
The top Baldwin City story of 2014 kept giving through the past 12 months by prompting changes in City Hall, which is the top local story of 2015. In April, city voters significantly changed the Baldwin City Council with the election of three new members. The shake up came after two setting members of the council, Jason Mock and Ken Wagner chose not to seek another terms.
---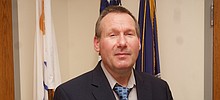 Baldwin City Council President Christi Darnell said a comment Glenn Rodden made during his interview a week ago for the open city administrator position convinced her that he was the man for the job. "He's from a small town near Chicago," she said. "He said he knew what it meant for a community to grow but keep its own identity and not be absorbed. He gets it. He knows what Baldwin City is about."
Kansas state officials are considering stiffer penalties for water violations.