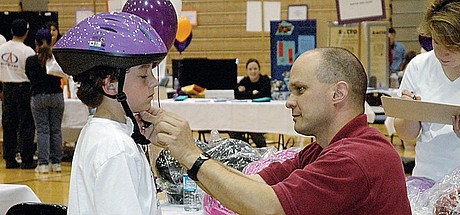 If a number of potential life-saving health screenings aren't enough, Kansas University basketball and Kansas City Royals fans will have added reason to attend Saturday's annual Wellness Festival. Baker University and the Baldwin City Recreation Commission's 14th annual Wellness Festival will be from 9 a.m. to noon Saturday at the Baker University Collins Center.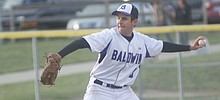 Winless heading into last Thursday's action, the Baldwin High School baseball team went 3-1 on the week with a double-header swe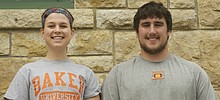 As president of the Exercise Science Student Alliance Club at Baker University, Hillary Yoder has the good-news, bad-news task of recruiting club members to help with the Wellness Festival the university annually co-sponsors with the Baldwin City Recreation Commission.
---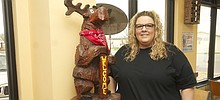 The Baldwin City Council will consider surveying city residents about their views on proposed capital improvement projects and the cost to city taxpayers and utility customers. Discussion of a possible survey came after an architect presented the council with three options for a new police station, and the city's financial consultant gave some primary information on how that facility and others being considered could be paid for and what they would cost city residents.
The Dole Institute of Politics in Lawrence is exhibiting World War II letters between Bob Dole and his family for an online audience.
Today's events
Event calendar