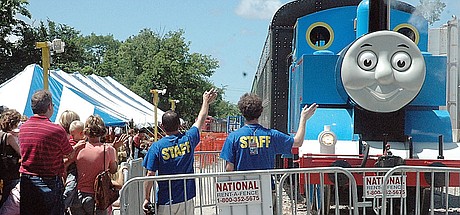 Midland Railway has a lot riding on the next two weekends and the annual visit of Thomas the Tank Train. The event, now in its 14th year, annually attracts from 13,000 to 14,000 people to Baldwin City, many of whom catch a ride on Midland rail cars pulled behind the replica blue engine of the PBS Kids series.
The Baldwin High School softball team atoned for a season of near misses Tuesday by playing its way into the state 4A Division 1 tournament with two victories. Playing on their home field, the Bulldogs rolled over rival Eudora, 14-3, in the regional tournament's first round before upsetting No. 1 seeded Tonganoxie, 7-6, in the championship game.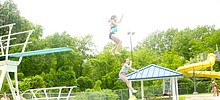 Surrounded by friends Tuesday at the Baldwin City Municipal Pool, Joshua Mayo said the scene had been on his mind often in recent weeks.
---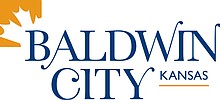 Meeting starts at 7 p.m. today at Baldwin City Public Library
A small bird that's typically found hundreds of miles away in Mexico and South America apparently made its way to western Kansas, watchers say, giving the Sunflower State a couple of possible firsts in the birding world.
Today's events
Event calendar